Hip-Hop icon T.I.'s undeniable impact on music, culture and community
Black History Month: How T.I. changed music, culture and community in Atlanta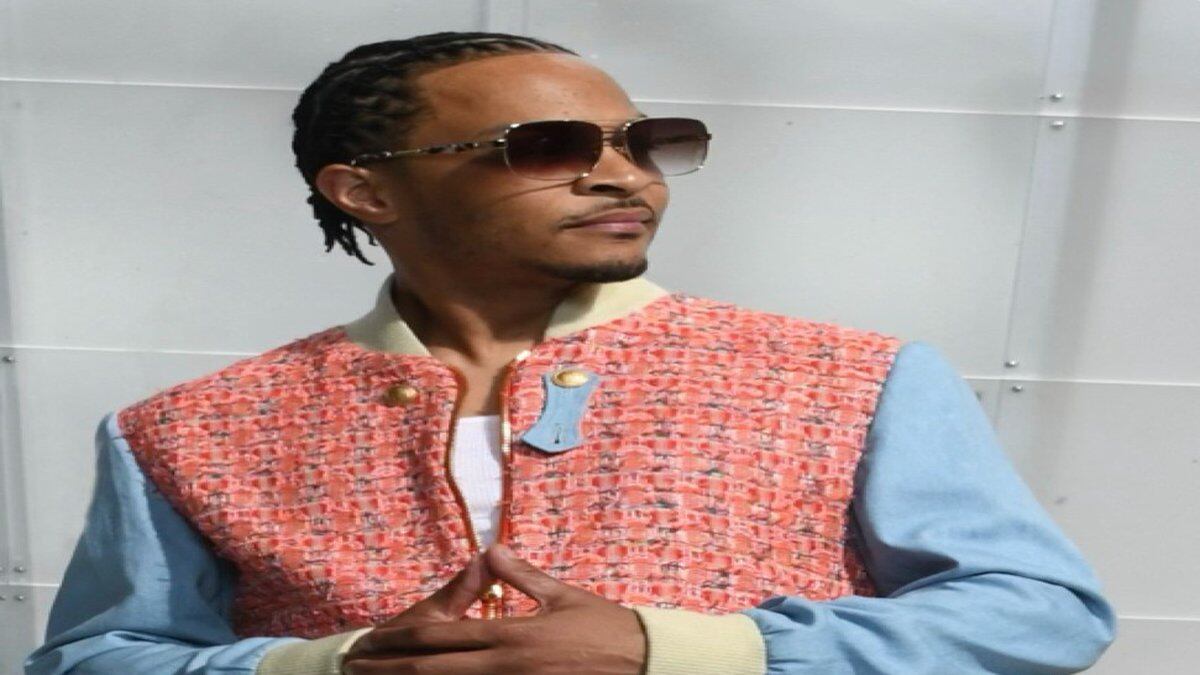 Published: Feb. 22, 2023 at 5:39 PM EST
ATLANTA, Ga. (Atlanta News First) - Atlanta icon and rap legend T.I. transitioned from a kid trying to survive and provide for his family growing up in Atlanta's Bankhead neighborhood to a Hip-Hop mogul, a passionate philanthropist, and businessman.
Out of his many titles and accolades, he'll be the first to remind you that his children are his biggest inspiration, and father and family man are the most important titles.
The award-winning rapper, actor, producer, and business owner has become one of the greatest, fiercest, and most authentic rappers, innovators, and leaders. But, he'll be quick to tell you it didn't happen overnight.
Dina Marto, a prominent agent, executive, and businesswoman, serves as a Project Manager for T.I. She has also known him for more than 20 years and has seen him rise into not just an undisputed music icon, but an active and vocal community leader.
"The story with me and T.I.P is pretty interesting because it is like we both grew up together in the music business. I met him when I was about 17 or 18 years old when I was at Oglethorpe University," she said. "I booked him a show at Oglethorpe and at the time "24′s" was a new hot song that had just come out. I booked him to perform that one song. I got him $5,000 for that show and that is where I met Jason Geter, who then hired me to be his assistant and work on his team while they were creating the album, "Trap Muzik".
"My first impression of TIP was he was super talented, and he was a person that speaks his mind and was definitely on the wild side. I got the raw, uncut part of TIP. Not the refined, dignified man that you see today," she continued. "Consequently, I met L.A. Reid who hired me to work on his A&R team at Island Def Jam. I was the right-hand to the late Shakir Stewart and ran the Atlanta IDJ office. After six years, I left and built and founded Twelve Music & Studios in Midtown Atlanta. I owned and operated the creative hub for seven years until selling in 2019. TIP and I crossed paths throughout our careers. Then around 2017, we met up and he said he would love to have me on his team again and it was a full circle moment."
Best known as "King of the South," the multi-platinum and Grammy award-winning T.I. released 11 albums on Billboard including multiple No. 1 albums. He released his last album titled "The Libra: The Legend Is Back Running Atlanta" in 2020. He has hinted at releasing his next album around the time of the 20-year anniversary of Trap Muzik. He is best known for his many ground-breaking hits "24′s", "Bring Em Out," "You Don't Know Me," "What You Know," "Big Things Poppin," "Swagga Like Us, "Top Back," "About The Money," "Bezzle," "Family Connect," "Mediocre" and many more.
T.I. has released 11 studio albums that feature groundbreaking and hit records that introduce fans to new chapters of his life. What stands out the most to Marto, is his sophomore album, "Trap Muzik."
"It was during that time period and seeing him and knowing what that energy felt like. Working on it at Patchwork Studios," she said. "I was there for it. It's just a special feeling being a part of that. It's probably more like the nostalgia of it for me. But also, it had so many hits and so many great records. I was around when they shot the video for "24s." I saw the grind and hustle and saw them pass out CDs. It was the start of their creating a brand and a business."
Marto recalled how his podcast "ExpediTIously" originated and its impact.
"TIP's former agent Brian Sher set up a meeting with Podcast One to do a podcast show and then we came up with the name and theme - and it just took off," she said. "I was one of the producers on the show and I helped him with every single episode - booking the guests and figuring out the questions and topics we wanted to discuss. It was a real pleasure working on the podcast and we debut at No. 1 on Apple Podcasts, then ExpediTIously just took fire. TIP is an amazing interviewer; he has a lot of insight and it's an interesting and fun podcast. He was really at the forefront of it before a lot of artists started doing podcasts."
Atlanta native and legendary producer DJ Toomp watched T.I. since the Paper Trail rapper was 19 years old. He remembers how serious, outspoken, and unique T.I. was early in his career.
"I met him when he was 19 [in 1999]. When I met him, he was a very young pompous guy before I even heard any of his music. Just his confidence, the way he shook my hand and whole approach," DJ Toomp said. "When I pressed play, I figured the music was dope just by the energy that he brought. From the introduction alone."
DJ Toomp pointed out his impact on swag and culture in Hip Hop. "He brought a lot of swag to the game. People started using slang and wearing their hats tilting a certain way," he said.
T.I. had a powerful impact on streets, culture, community, and music with his voice, demeanor, and messaging. He brought the competitive side of Hip Hop back to the spotlight.
"He made a lot of people really step their game up all the way around," said DJ Toomp. "Some people wanted to be in the game just to be on the radio, but he brought the star back in the game. He still has that to this day. You could feel him when he walks into a room. That's the same type of energy when I would get around folks like LL Cool J. Some people take it as arrogance but he's really confident."
Among his many contributions to Atlanta, Hip Hop, and culture, he created the popular genre of music known as Trap Music.
"He really developed the sound of Trap Music. He gave it a different spin, it was a hustle mixed with being a Hot Boy, mixed with coming from the streets," said Marto. "He was really one of the first Atlanta rappers who got respect for being a lyricist too."
DJ Drama, arguably one of, if not the biggest DJ around the world, saw T.I. grow into one of the most influential rappers of all time.
"I met a very young TIP who was just getting into the music business," said DJ Drama. "The first time we met, he did a freestyle for me and said he was the "King of the South." And for a young kid, fresh in the game to have that much confidence to say that really blew me away. We built a really good rapport and were coming up around the same time making a name for ourselves. I was making Gangsta Grillz and he was making hit records with his first album, "I'm Serious." He reminded people that he was that guy. We both knew the importance of mixtapes and flooding the streets. He's a renaissance man. There is no one box that people can put him in."
DJ Toomp has produced for many artists throughout his legendary career including Ludacris, Young Jeezy, Jay Z, and Kanye West. He also produced multiple songs on "I'm Serious", and "Trap Muzik." Among his favorites is "Be Easy."
"Be Easy" is definitely one of the ones," he said. "To this day man, I haven't heard any song that sounds anywhere near that. A lot of people musically influenced a style or artist but "Be Easy" is one of those songs that really stand on its own. That ended up being my dad's favorite.
He also says "What you Know" is among his favorites. That song won the Grammy award for Best Rap Solo Performance" and was nominated for "Best Rap Song" at the 2007 Grammy awards.
Legendary record executive, producer, and A&R Kawan Prather said he knew early on that T.I. had a lot of potential to be great.
"My first impressions of TIP were he was very confident, he was very fiery and he had a lot of potential early on. There was a time early on when I was with the group Parental Advisory and I was told about him and to listen to this young cat," Prather said.
Prather produced multiple songs for T.I., including the "Intro" and "Still Ain't Forgave Myself" to his debut album, "I'm Serious." The song dug deep into his personal life story.
Prather made it a point to specifically put "Still Ain't Forgave Myself" as the first song on his debut album because it was real, honest, and authentic. "I promise I'm going to make it because I'm good, I'm going to make it out this hood and off of these canned goods," he passionately rapped as he was talking to his mother.
One thing that Marto, Prather, DJ Drama, and DJ Toomp love about him is his character and how he always paid homage to those that paved the way, especially for Atlanta.
"What I loved about this body of work on Trap Muzik was that he paid respect to a lot of the artists that he loved that came before his time and were popping on that album," she said. In his song "Bezzle" he started by shouting out his favorites, "I came up bumping Eazy-E, Cube, and Dre, Scarface, OutKast, Eight Ball MJG, UGK."
In November, T.I. sat down for an exclusive interview with Atlanta News First at Trap City Cafe where he detailed opening the restaurant with Mike Upscale.
One of the things that Marto learned from him is leading by example. "He's big on ownership and keeping the funding in your community and being the owner of your own ideas. And that's one of the things I've learned from watching him in business."
"When it comes to the city of Atlanta, he understands the importance of community and giving back," said DJ Drama. "His evolution has been incredible to watch. Everything he's tried his hands at or his business ventures, he's been very successful. To watch him go from music to running a successful record label and signing very influential artists, I don't think sometimes he gets enough credit."
In October 2018, T.I. opened his world-renowned Trap Music Museum located in Bankhead. The business is the first hip-hop museum ever opened in the United States.
T.I. has had a positive influence on millions of people all over the world. Fans have publicly told stories of how powerful his music and lyrics are and how he inspired them to fight through whatever adversity they experienced and to keep their heads up.
One student shared a powerful story that surprised everyone at the Project Pinnacle graduation ceremony held in December at Trap City Cafe. "I got locked up in 2019 and you had bonded me out and I was told T.I. was going to bond out two people for non-violent offenses. So I just want to thank you for that," Kourtnei Jackson said.
"I had a brother [Nipsey Hussle] and he once said, "the highest human act is to inspire. So, if I can do something and it inspires someone else to do something greater, I think that is a transference of energy that shows your time on earth wasn't in vain. It means you did something with the time God gave you," T.I. said in November. "I think if I have inspired, and if we have the opportunity to inspire, I think that's the greatest representation of our time that we spend here."
RELATED:
Copyright 2023 WANF. All rights reserved.